ROSEAU - a media collective
"Roseau" is a media-production collective founded in the Summer of 2018. I created Roseau to promote and showcase the photographic, graphical & videography work of selected creatives from Arts University Bournemouth.
Our first project was a non-profit photo book, titled "roseau: volume one". With contributions from 10 different photographers and graphic designers. As the sole project leader, I curated, designed & published the book over 5 months (whilst simultaneously managing my university studies).
After 2 weeks, the initial 50 copies sold out. All proceeds were donated to the Dominica Hurricane Maria Relief Fund. As of May 2020, sales of the book have raised over £250 for charity.
If you would like to view the book digitally or if you would like one of the limited remaining copies, feel free to contact me.
Final Product Specs:
A5, 116 Pages
350gsm Soft Laminated Cover
170gsm Silk Coated Pages
Dynasty was a student club night hosted by myself and other friends in an effort to raise money for our personal and university films from 2018 to 2020.
Alongside organising & DJ'ing the events; I was the creative director, collaborating with the Roseau design team to create the marketing material for all 4 events.
Despite having to cancel our 4th event due to COVID-19, the events have been consistently successful; cumulatively raising over £2000 - helping to fund 3 different films.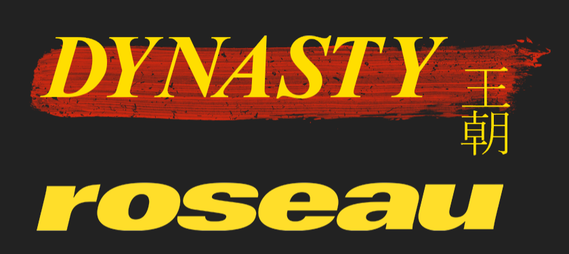 Dynasty Posters (#001 - to - #004)